Netflix has many Original TV Series available on their streaming service but how do you know which ones to watch? Well, here are the top 20 Netflix Original Shows (according to our own unique rating system) – why not take a look and let us know which are your favourites?
So, without further ado here are the best twenty Netflix Original TV Series as of today (20th August 2019):
Please note that the list does not include factual/documentary series such as "Making a Murderer" or "The Toys That Made Us".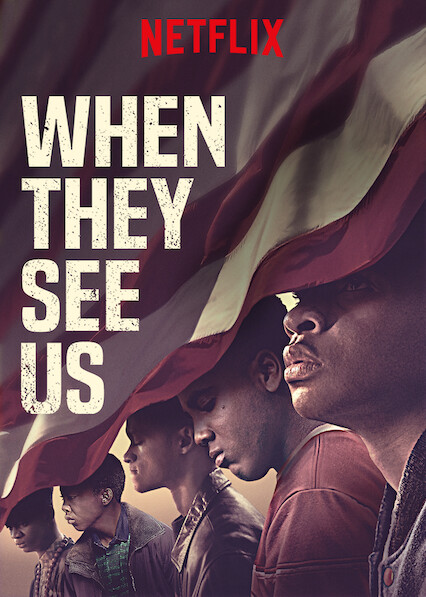 1) When They See Us
New on Netflix Rating: 90%
Year: 2019
Duration: Limited Series
Genre: Social Issue TV Dramas, Drama Programmes, Crime Programmes, American Programmes
Five teens from Harlem become trapped in a nightmare when they're falsely accused of a brutal attack in Central Park. Based on the true story.
More information…

2) Better Call Saul
New on Netflix Rating: 86.67%
Year: 2018
Duration: 4 Seasons
Genre: Drama Programmes, American Programmes
This Emmy-nominated prequel to "Breaking Bad" follows small-time attorney Jimmy McGill as he transforms into morally challenged lawyer Saul Goodman.
More information…

3) House of Cards
New on Netflix Rating: 86.67%
Year: 2018
Duration: 6 Seasons
Genre: Political TV Programmes, TV Thrillers, Drama Programmes, American Programmes
A ruthless politician will stop at nothing to conquer Washington, D.C., in this Emmy and Golden Globe-winning political drama.
More information…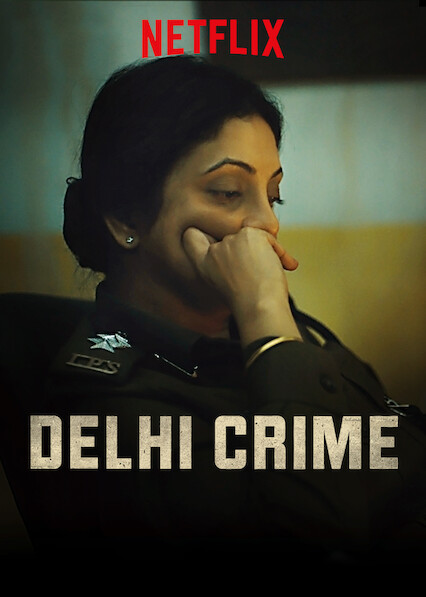 4) Delhi Crime
New on Netflix Rating: 86.5%
Year: 2019
Duration: 1 Season
Genre: Hindi-language TV Programmes, Social Issue TV Dramas, Indian Programmes, TV Thrillers, Drama Programmes, Crime Programmes
As Delhi reels in the aftermath of a gang rape, DCP Vartika Chaturvedi leads a painstaking search for the culprits. Based on the 2012 Nirbhaya case.
More information…

5) Marvel's Daredevil
New on Netflix Rating: 85.67%
Year: 2018
Duration: 3 Seasons
Genre: TV Programmes based on Comics, Crime Programmes, American Programmes, Action & Adventure Programmes
Blinded as a young boy, Matt Murdock fights injustice by day as a lawyer and by night as the Super Hero Daredevil in Hell's Kitchen, New York City.
More information…

6) Hilda
New on Netflix Rating: 85.5%
Year: 2018
Duration: 1 Season
Genre: Kids' TV, TV Programmes based on Comics, TV Cartoons
Fearless, free-spirited Hilda finds new friends, adventure and magical creatures when she leaves her enchanted forest home and journeys to the city.
More information…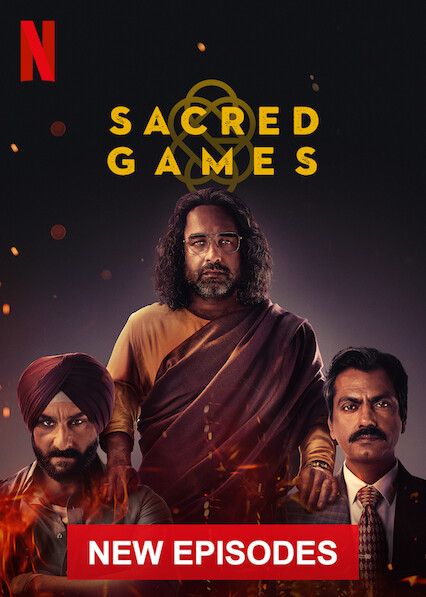 7) Sacred Games
New on Netflix Rating: 85.5%
Year: 2019
Duration: 2 Seasons
Genre: Hindi-language TV Programmes, TV Programmes based on Books, Indian Programmes, Mystery Programmes, TV Thrillers, Drama Programmes, Crime Programmes
A link in their pasts leads an honest cop to a fugitive gang boss, whose cryptic warning spurs the officer on a quest to save Mumbai from cataclysm.
More information…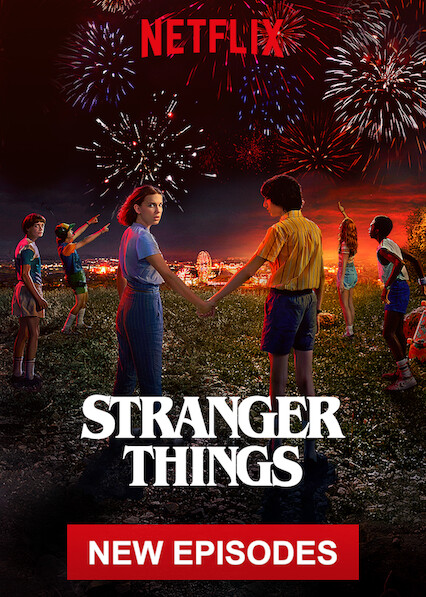 8) Stranger Things
New on Netflix Rating: 85.33%
Year: 2019
Duration: 3 Seasons
Genre: Teen Programmes, TV Thrillers, Horror Programmes, American Programmes, Sci-Fi & Fantasy Programmes
When a young boy vanishes, a small town uncovers a mystery involving secret experiments, terrifying supernatural forces and one strange little girl.
More information…

9) Anne with an E
New on Netflix Rating: 85%
Year: 2018
Duration: 2 Seasons
Genre: TV Programmes based on Books, Family Watch Together TV, Period Pieces, Canadian TV Programmes, Drama Programmes
A plucky orphan whose passions run deep finds an unlikely home with a spinster and her soft-spoken bachelor brother. Based on "Anne of Green Gables."
More information…

10) The Haunting of Hill House
New on Netflix Rating: 84.5%
Year: 2018
Duration: 1 Season
Genre: TV Programmes based on Books, Mystery Programmes, Drama Programmes, Horror Programmes, American Programmes
Flashing between past and present, a fractured family confronts haunting memories of their old home and the terrifying events that drove them from it.
More information…

11) Norm Macdonald Has a Show
New on Netflix Rating: 84.5%
Year: 2018
Duration: 1 Season
Genre: Comedy Programmes, American Programmes
Comedian Norm Macdonald hosts his celebrity friends for casual conversations that range from silly to serious and take many unexpected turns.
More information…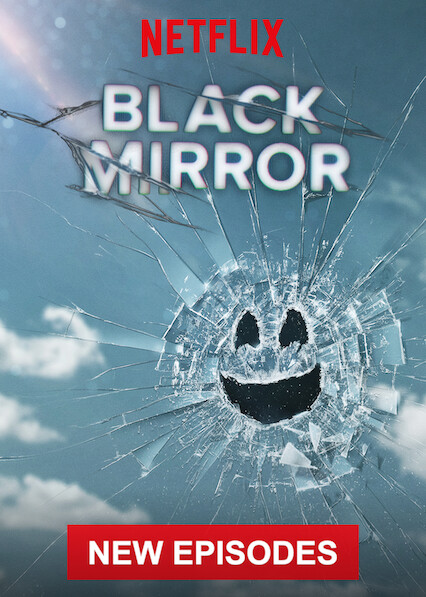 12) Black Mirror
New on Netflix Rating: 84.33%
Year: 2019
Duration: 5 Seasons
Genre: British Programmes, TV Thrillers, Drama Programmes, Sci-Fi & Fantasy Programmes, Cyberpunk
This sci-fi anthology series explores a twisted, high-tech near-future where humanity's greatest innovations and darkest instincts collide.
More information…

13) The Crown
New on Netflix Rating: 84%
Year: 2017
Duration: 2 Seasons
Genre: Political TV Programmes, Period Pieces, British Programmes, Drama Programmes, British Period Pieces
This drama follows the political rivalries and romance of Queen Elizabeth II's reign and the events that shaped the second half of the 20th century.
More information…

14) Final Space
New on Netflix Rating: 84%
Year: 2018
Duration: 1 Season
Genre: Comedy Programmes, American Programmes, Action & Adventure Programmes, Sci-Fi & Fantasy Programmes
After meeting an adorable alien with planet-destroying capabilities, a human prisoner in space goes on an interstellar adventure to save the universe.
More information…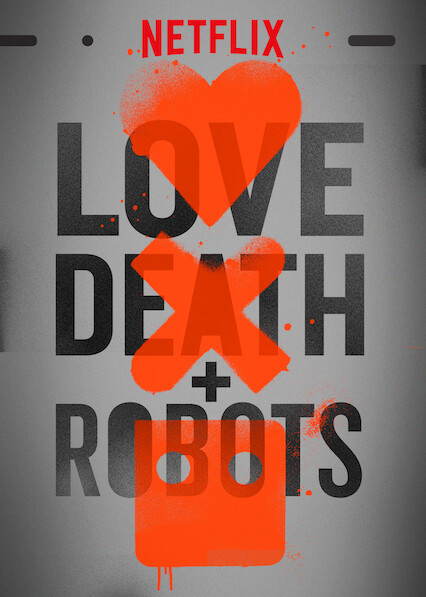 15) Love, Death & Robots
New on Netflix Rating: 84%
Year: 2019
Duration: 1 Season
Genre: TV Thrillers, Horror Programmes, American Programmes, Action & Adventure Programmes, Sci-Fi & Fantasy Programmes, Cyberpunk
Terrifying creatures, wicked surprises and dark comedy converge in this NSFW anthology of animated stories presented by Tim Miller and David Fincher.
More information…

16) Violet Evergarden
New on Netflix Rating: 84%
Year: 2018
Duration: 1 Season
Genre: TV Programmes based on Books, Anime based on Light Novels, Anime based on Books, Romance Anime, Anime Dramas, Sci-Fi & Fantasy Anime, Japanese TV Programmes, Anime Series
The war is over, and Violet Evergarden needs a job. Scarred and emotionless, she takes a job as a letter writer to understand herself and her past.
More information…

17) Dragons: Race to the Edge
New on Netflix Rating: 83.67%
Year: 2018
Duration: 6 Seasons
Genre: Kids' TV, TV Programmes based on Books, Family Watch Together TV, Action & Adventure Programmes, TV Cartoons
From the creators of How to Train Your Dragon comes an all-new Netflix original series that takes Hiccup and Toothless to the edge of adventure!
More information…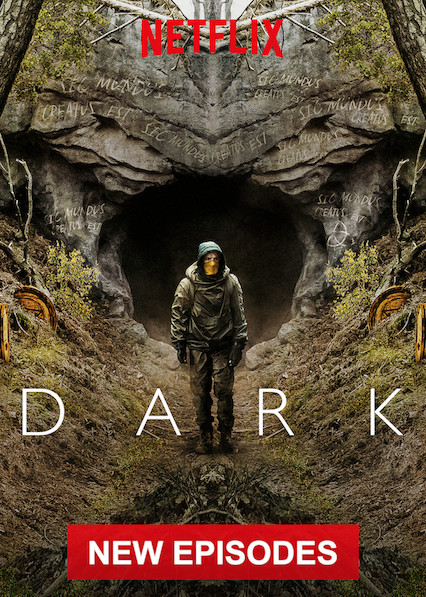 18) Dark
New on Netflix Rating: 83.5%
Year: 2019
Duration: 2 Seasons
Genre: German TV Programmes, Mystery Programmes, TV Thrillers, Drama Programmes, Crime Programmes, Sci-Fi & Fantasy Programmes
A missing child sets four families on a frantic hunt for answers as they unearth a mind-bending mystery that spans three generations.
More information…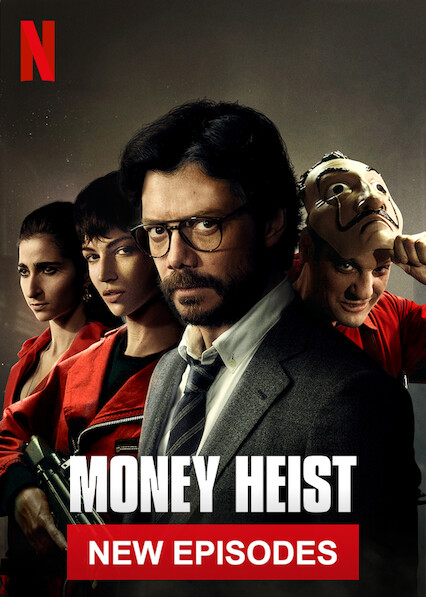 19) Money Heist
New on Netflix Rating: 83.5%
Year: 2019
Duration: 3 Parts
Genre: Spanish TV Programmes, TV Thrillers, Crime Programmes
Eight thieves take hostages and lock themselves in the Royal Mint of Spain as a criminal mastermind manipulates the police to carry out his plan.
More information…

20) Mr. Sunshine
New on Netflix Rating: 83.5%
Year: 2018
Duration: 1 Season
Genre: Political TV Programmes, Period Pieces, Korean Programmes, Drama Programmes, Romance Programmes
A young boy who ends up in the U.S. after the 1871 Shinmiyangyo incident returns to Korea at a historical turning point and falls for a noblewoman.
More information…
And the runners up…: Wolf (2018), Kingdom (2019), Marvel's The Punisher (2019), On My Block (2019), Arrested Development (2019), Marvel's Jessica Jones (2019), Something in the Rain (2018), AJIN: Demi-Human (2016), Sense8 (2018), Wakfu (2017)